Welcome to Princess Durru Shehvar Hospital​
The Foundation Stone for Princess Durru Shehvar Children's & General Hospital was laid on 19th January 1983 by her Highness "Durru Shehvar" the Princess of Berar and was inaugurated on 19th March 1983 by the then Hon'ble Chief Minister of United Andhra Pradesh NT Rama Rao.
Princess Durru Shehvar Children's & General Hospital (PDSC&GH) is established under the aegis of Princess Durru Shehvar Children's Medical Aid Society, a non-profit organization formed primarily as a children's hospital. Later, on pre-natal and post-natal Medicare for women also became an important part of the hospital. Princess Durru Shehvar Children's and General Hospital has provided healthcare services to the community for the last 40 years.
The hospital is named after Princess Durru Shehvar, the mother of the Chairman of the Society, Prince Muffakham Jah. The hospital is located in Darul Shifa adjoining the historical Purani Haveli. The hospital has a pleasant ambiance with its aesthetic elevation, open spaces and airy rooms.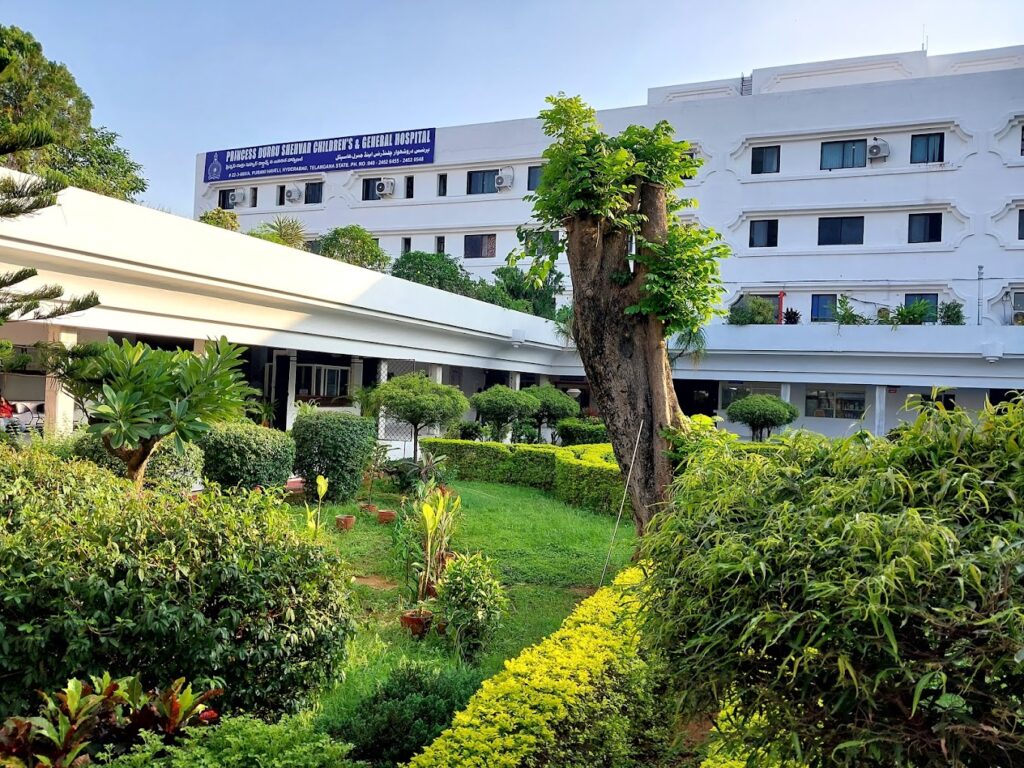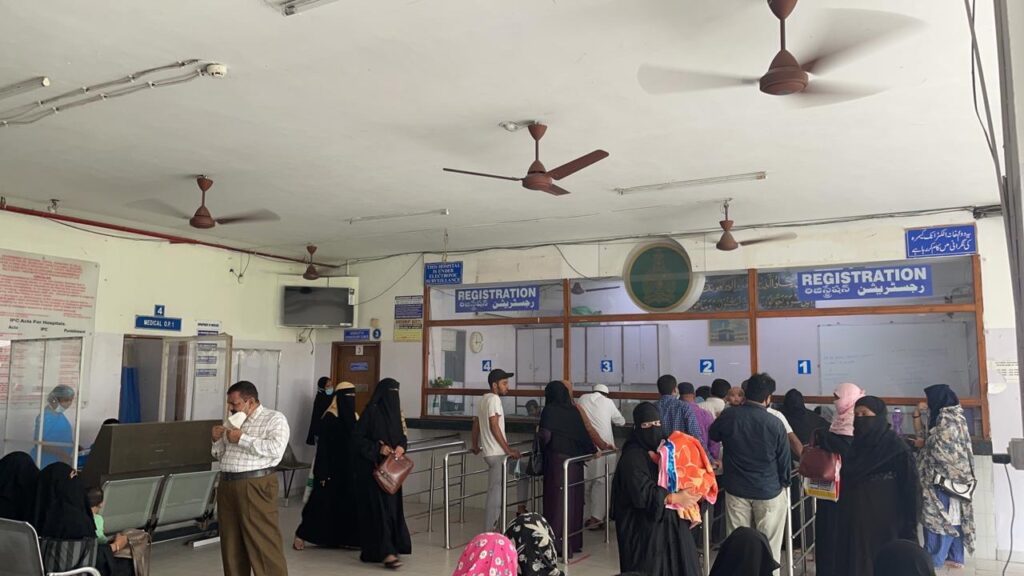 Patient Registration Area
Princess Durru Shehvar Children's & General Hospital is on a mission to become a world-class medical facility for children, providing top-notch medical care with the best doctors and cutting-edge equipment. Under the visionary leadership of Prince Muffakham Jah, Chairman of the society, the Hospital is serving the community of Hyderabad, especially those in the old city area, with quality medical services, catering to the needs of both the poor and the growing middle class.
At the forefront of the Hospital's efforts are the Department of Pediatrics, Gynecology & Obstetrics, delivering exceptional medical care to children and women. The other departments – General Medicine, General Surgery, Orthopaedics, Cardiology, Plastic and reconstructive surgery, Pulmonary medicine, and Dentistry – are staffed by highly experienced consultants and surgeons, providing top-notch medical services.
The Out-Patient services at PDSC&GH are managed by well-qualified, experienced, and senior specialist consultants. The Hospital also offers critical care services in different specialties, with its Neo-natal Intensive Care Unit being one of the best in Hyderabad, staffed by specialist doctors in Neonatal care and equipped with modern equipment and experienced nurses.
In case of emergencies, the ICU, Surgical Intensive Care Unit, EMD, and Acute Medical Care Unit are staffed by dedicated and experienced doctors and nursing staff, offering the best emergency care in the Hospital. The Laminar Flow Operation Theatres are equipped with state-of-the-art equipment and staffed by experienced anesthetic teams and nursing staff.
A fully equipped, state-of-the-art diagnostics laboratory, with experienced technicians and well-qualified pathologists, microbiologists, and biochemists, is available 24/7 to provide round-the-clock services. The PDS pharmacy operates on a 24/7, 365-day basis, offering incredible patient services, while the central stores ensure a regular supply of all necessary medicines and lifesaving drugs from reputed and authentic drug manufacturers.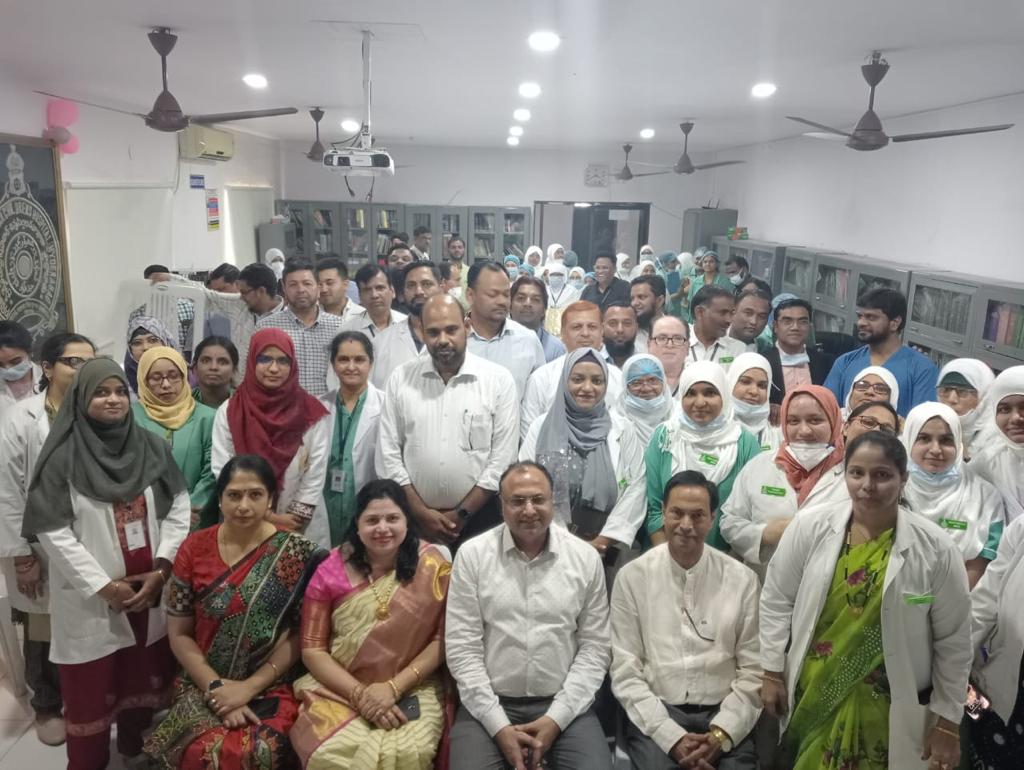 Medical Superintend's Message
It is my pleasure to welcome you to Princess Durru Shehvar Children's & General Hospital as the medical superintendent. Our hospital is dedicated to giving patients excellent medical treatment in a friendly and secure setting.
At Princess Durru Shehvar Children's & General Hospital, we work hard to provide complete medical treatments that are tailored to each patient's particular need. Our team of healthcare experts is made up of knowledgeable doctors, nurses, and support personnel who are committed to giving each patient compassionate and individualised treatment.
We provide a comprehensive variety of medical services at our hospital, including Paediatrics,  Gynaecology & obstetrics, General Medicine and General Surgery. Our hospital is outfitted with the most advanced medical equipments. To provide our patients the greatest calibre of specialised treatment, we also have speciality sections in gastroenterology, cardiology, and neurology etc,.
The goal of our hospital is to provide patients high-quality medical treatment while putting their security and comfort first. We recognise that visiting a hospital may be a stressful experience, therefore we work to create a friendly atmosphere to allay any fears.
You will get the finest treatment possible during your visit to Princess Durru Shehvar Children's & General Hospital because I am honoured to head such a committed group of medical specialists.
We appreciate your decision to seek treatment at Princess Durru Shehvar Children's & General Hospital. We are eager to assist you.